Continuing images from Croatia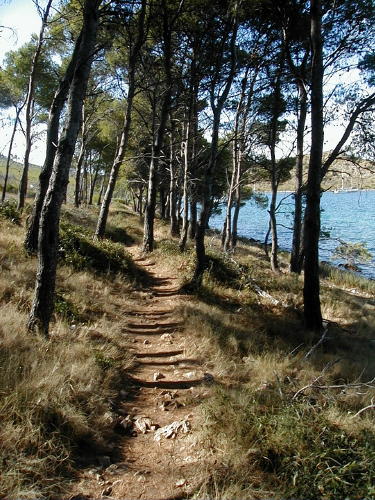 Trail along the water on Dugi Otok to the Salt Lake (which was pretty uninteresting) and the sea cliffs
---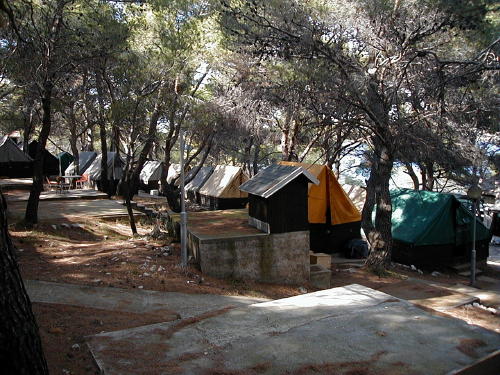 The platform tents that seemed to be some form of campground on Dugi Otok
---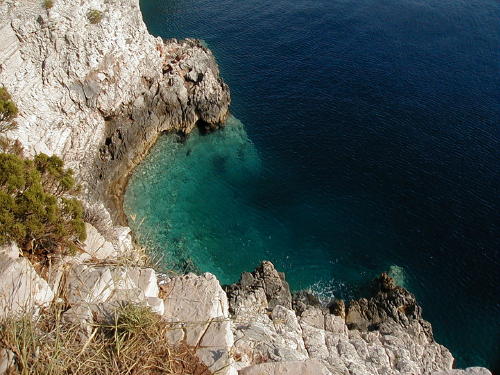 Looking down the cliffs into the clear water on the west side of Dugi Otok
---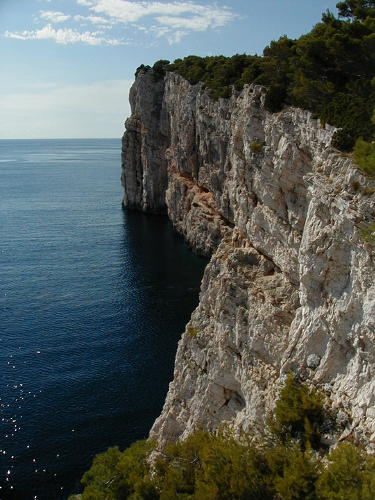 More cliffs
---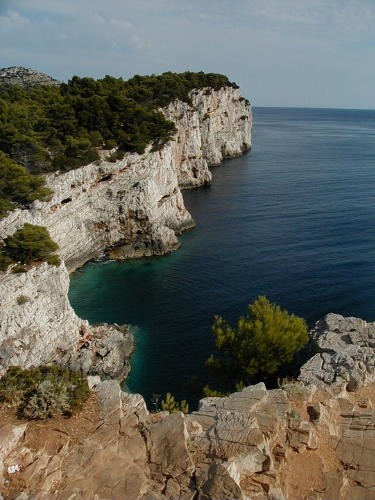 More cliffs
---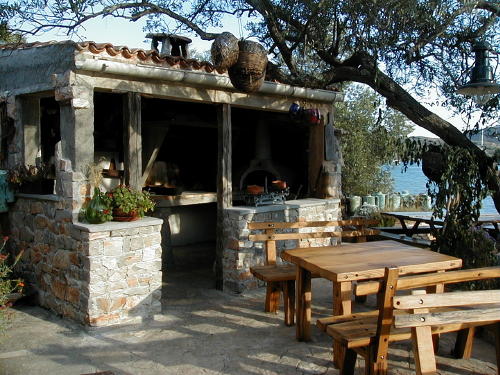 Little oven cooking space at the resteraunt where you can also rent scooters and boats in the big natural park harbor on Dugi Otok.
---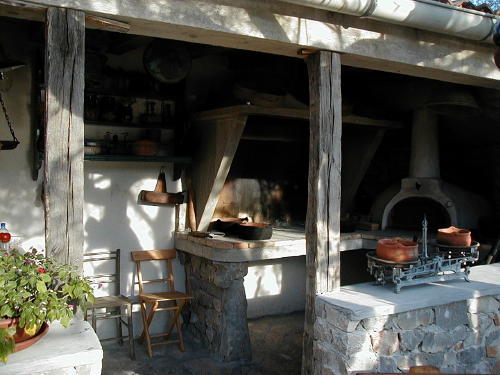 ---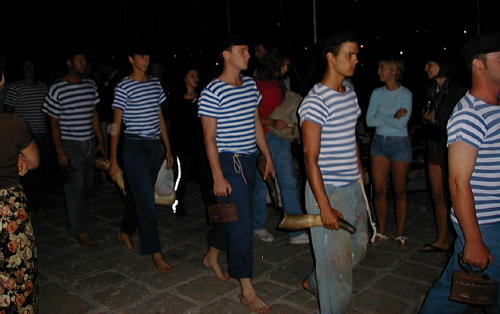 Traditional marchers as part of the festival on Saturday night in the town of Sali on Dugi Otok.
---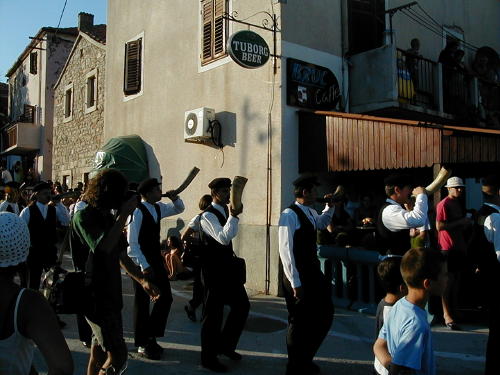 The same marchers the next day in more formal wear (These guys later marched right into the water of the harbor while still playing until they were neck deep - I shot video but didn't get any digital pics)
---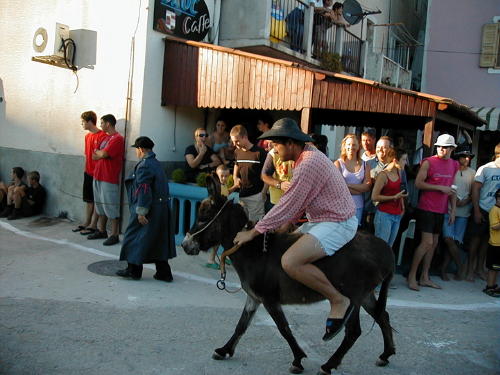 The Donkey Races!
---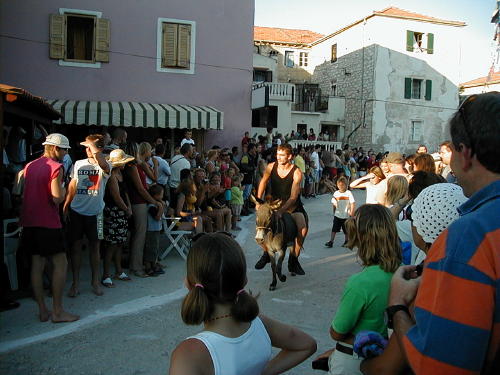 The crowd making way (the donkeys really weren't that fast)
---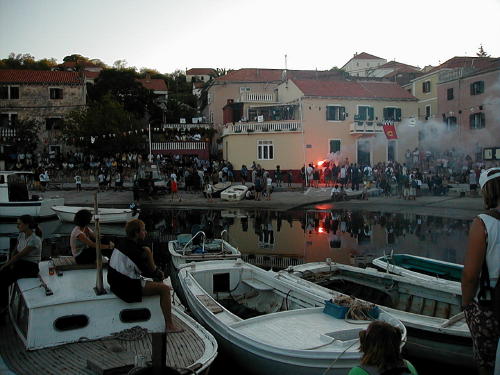 Winner carrying a flare around the harbor
---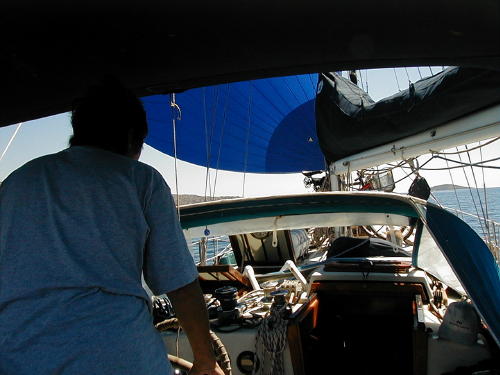 Finally enough wind to get the cruising chute up
---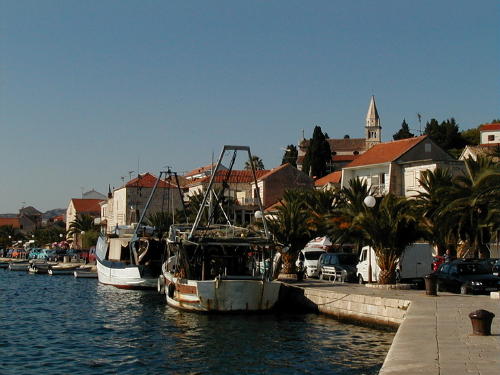 The waterfron of the town Rogoznica
---

Another view of Rogoznica
---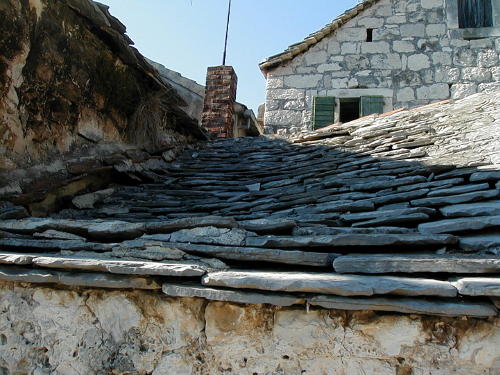 Falling down OLD slate roof in Rogoznica.
---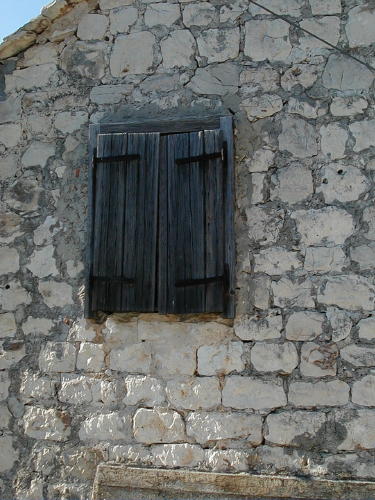 More old buildings in town
---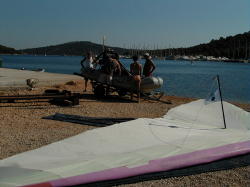 Putting together the flying dighy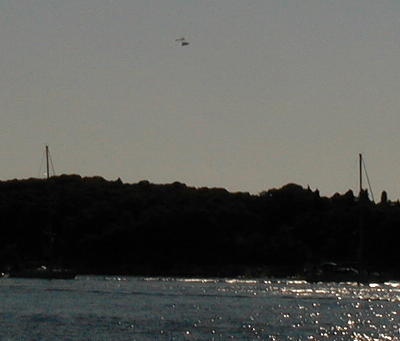 In Flight
---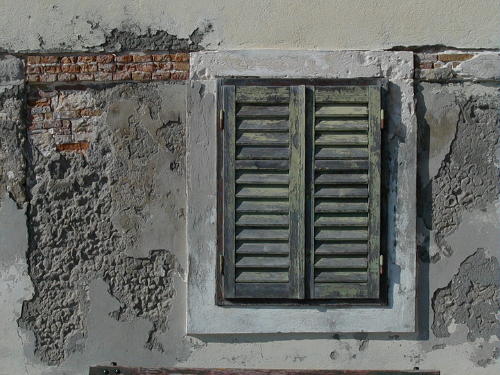 Old shutters on an old wall
---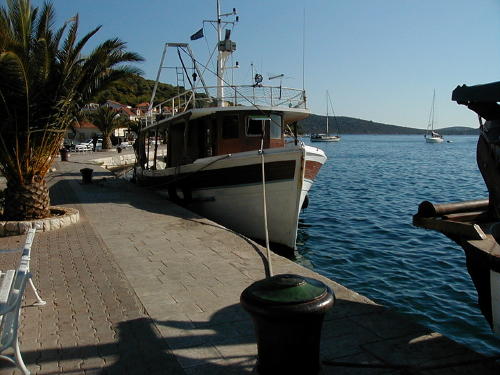 Fishing trawlers at the town wall
---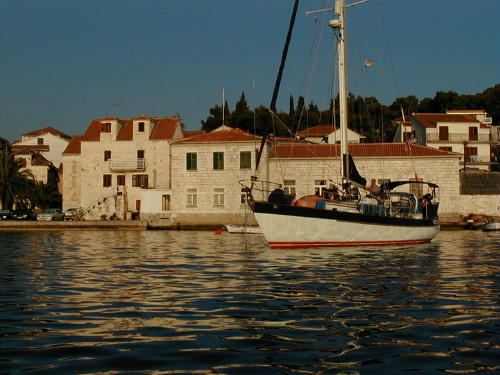 Window at the town wall
---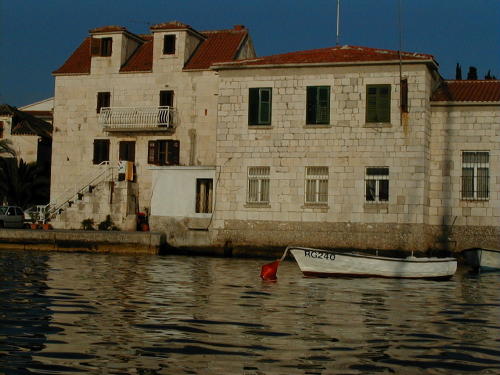 The old port building which we anchored next to in Rogoznica.