Some quick images from Croatia
In the belief that a picture is worth a thousand words, I'm putting up these pics while travelling in Croatia instead of (or addition to) writing a bunch of postcards and individual emails.
---
The trip started out in Split, the weather was very hot while we were here and the highlight included the Diocletian palace an old Roman ruin froming a walled part of the city that still has 3000 people living in it with all kinds of shops.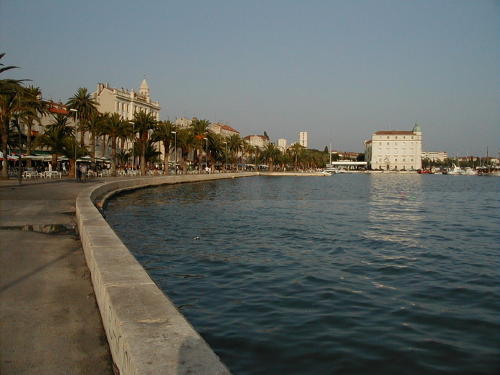 View of the waterfront in Split
---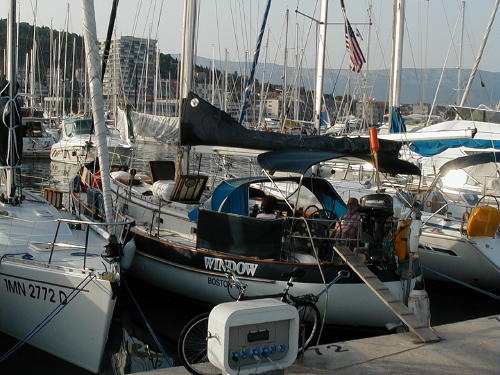 "Window" in the marina at Split
---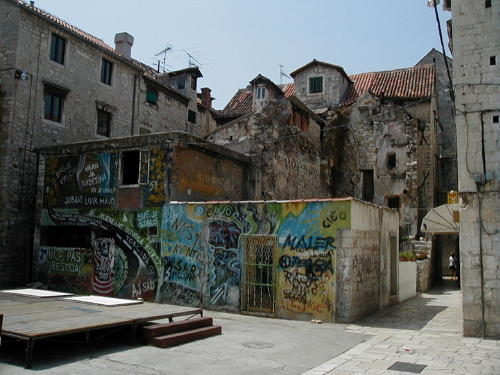 New and Old in the city of Split
---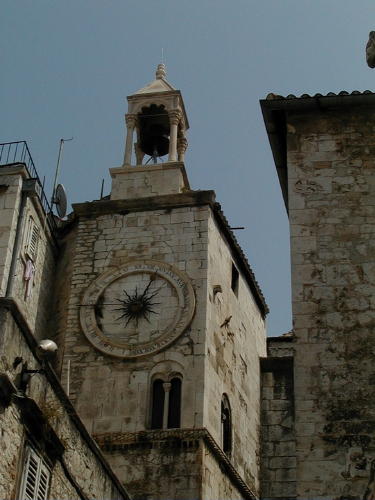 Interesting 24 hour clock in the old palace in Split
---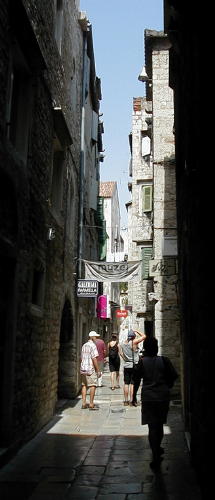 Parents exploring the walled palace in Split
---
The next night we stayed in a small bay, it had a number of swimmers during the day and we were only boat in there that night. Very quiet. I didn't snap any digipics...

We then headed to the city of Sibenik (Special "s" like Pleasure).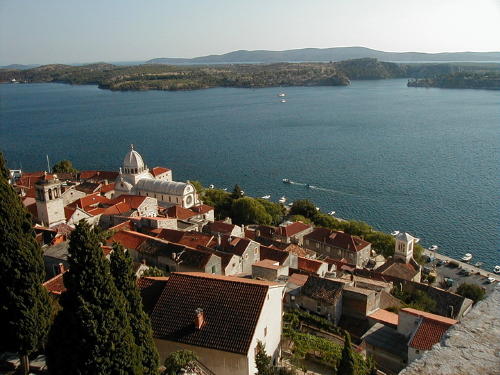 The city of Sibenik is just up a river anb built along a hill.
---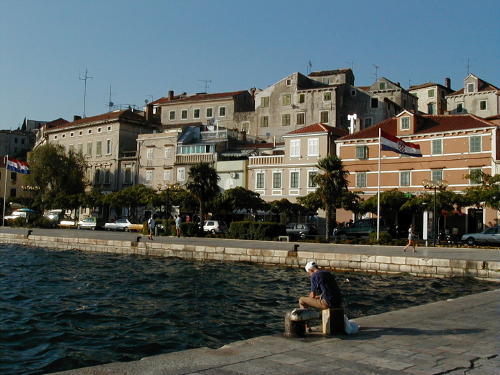 The Sibenik waterfront
---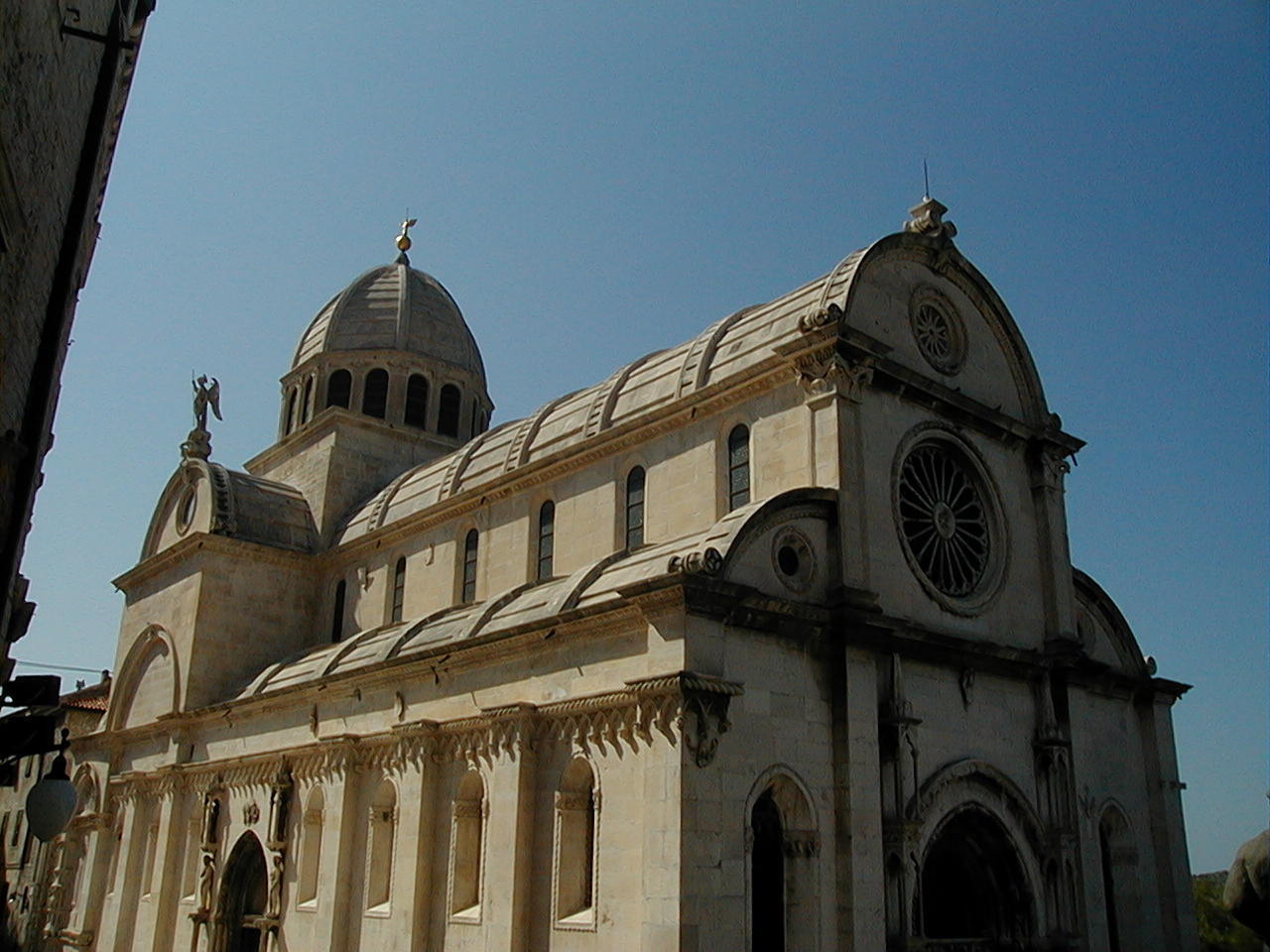 One of the most famous buildings in the city is its old cathedral
---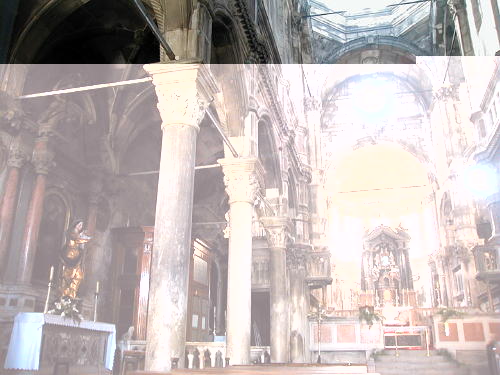 Inside the Cathedral
---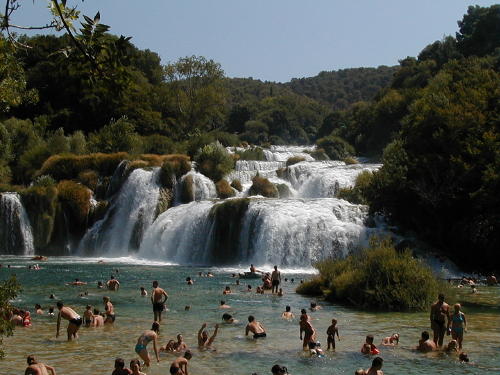 As an excursion later in the day we went to the waterfalls in the krka national park. There were unbelievable hordes of people, but it was a fun microjourney getting there.
---
A few pictures from the old streets in Sibenik: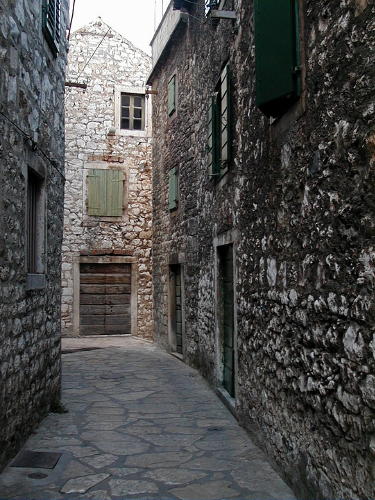 ---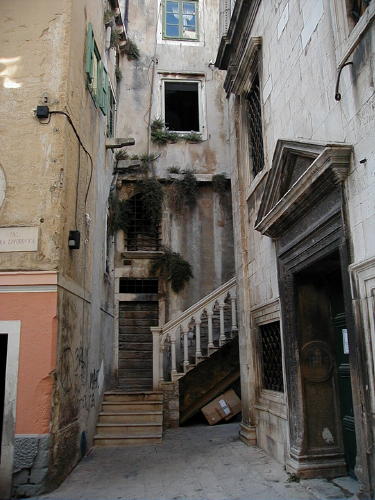 ---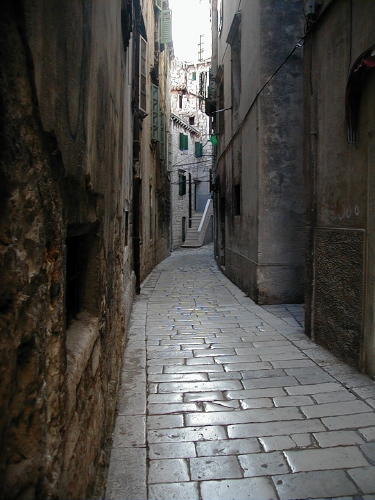 ---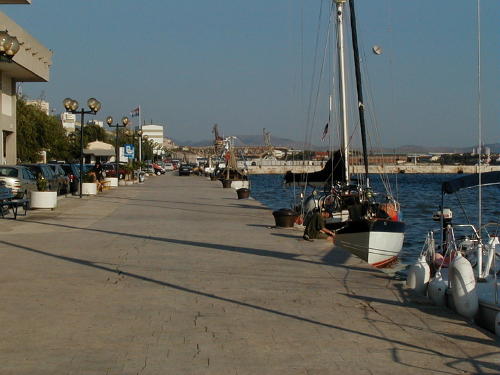 Window along the wall for the day and night in Sibenik
---