Cherry Falls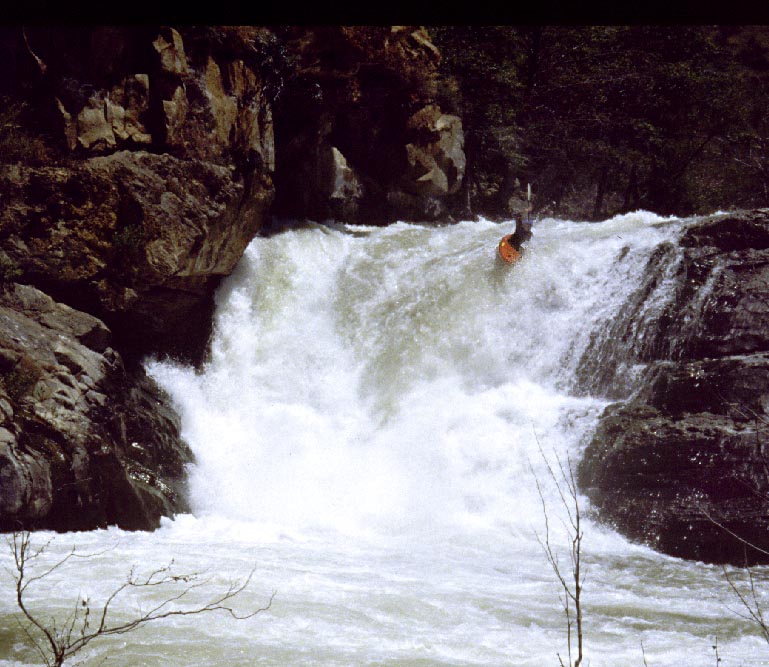 This is me running Cherry Falls on the North Fork of the Kaweah River in California
Details for the boaters:
The flow at the bridge gauge was 2.7, this was on Sunday June 14, 1998.
Three of us ran the drop that day. Rocky chose to run through the center wave portion of the hole above the drop, while Rick and I elected to run the tongue to the left of the wave hole. Rocky was able to stay a bit further to the left, but landed a bit flat. Rick and I both slipped right and went deep.
Posted: 6/16/98 pholmes@ucsd.edu
Photo ©1998 Keith Richards-Dinger